Why I love being a wedding planner
Why I love being a wedding planner
Why do I love being a wedding planner is a question I frequently get asked? There are so many reasons why I love planning a wedding from the people, experiences, locations I get to work in and the feeling I get when my couples have the best day of their lives but below, I have listed just a few of the key reasons why I love my wedding planning business:
Since I can remember I have always loved to plan and am super organised, especially within my friendship group I am always the planner from birthdays to casual meetups, I am always in full planning mode.
My brain just works in a logical way and cemented by the other corporate jobs I have done over the years; planning weddings and events has been a significant part of my working life. I also love a planner, preferably on paper, although I do like electronic versions, setting and achieving goals and milestones really is a key element in my dream job. All of this has led me to one of the key reasons why I love being a wedding planner, I love to help my clients organise and manage their wedding day so that they can achieve everything they wanted from their wedding vision.
The people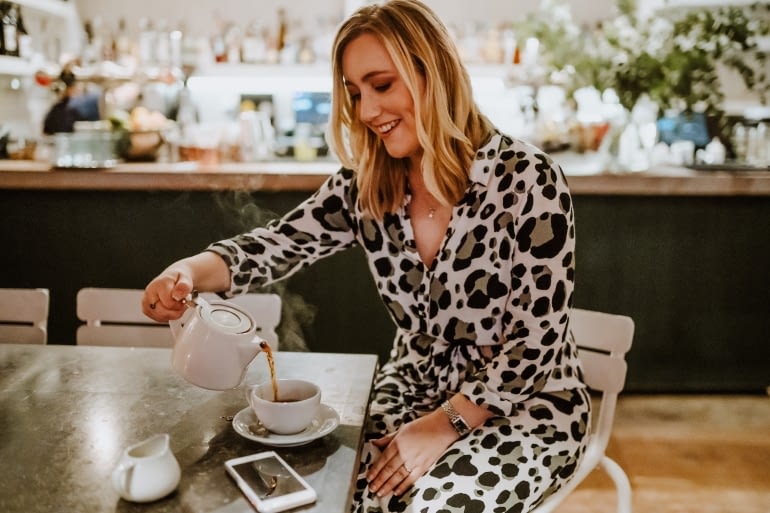 I love working with people and connecting with people's visions and stories to bring them to life. Firstly, I can talk for England so I love chatting with my couples to really get to know them but I am interested in people's lives, what influences them and their integrity, so that I can bring those influences to the front of the design process. Watching people celebrate their love with family and friends without a care in the world, simply enjoying life, there is no better feeling!
My network of vendors.
There are so many super talented and creative individuals and companies within the wedding industry and I love connecting with new vendors. Understanding their businesses, how they came to start and how they can help my couples is really important. A personal connection with a vendor is key to a wedding planners' ability to bring your big day to life through design and detail but also to instil trust between all parties. Meeting other wedding vendors really inspires me and hearing how passionate vendors are about their businesses is always a positive experience.
Exploring new venues and travel.
Travelling has always been a huge part of my life and combining my love for travel, beautiful venues and event planning is like a match made in heaven! Each couple's vision for their wedding day is different and unique with diverse locations and venues in mind so there is always something new to research and explore. I have an adventurous soul which means that stepping into a new location or destination is something that excites me rather than daunts me and this works well for keeping clients feeling calm and secure.
The big reveal on the wedding day is always an amazing feeling for me.
Watching my couples see what months of planning and discussions have resulted in is priceless and seeing it all come together on their big day is a large part of my planning job. From their reactions to seeing all the elements for the first time to the responses of their family and friends who are enjoying themselves it really makes for a winning combination.
One for the romantics out there; nothing beats the groom's reaction to seeing his bride for the first time.
From nervous excitement waiting at the front of the ceremony room to the moment, he turns around and sees his beautiful wife for the first time looking gorgeous in her wedding dress, always brings a tear to my eye. There is something so romantic and beautiful about that moment and it is the beginning of their new lives together and everything that holds for them that is truly special. Seeing their beaming smiles as they come together in front of their family and friends and know that this is the start of something new, stirs the total romantic in me!
Please feel free to get in touch and to discuss your destination wedding.
I love talking about all things weddings and travel!

Top Tips for Planning Your Wedding
Ready to kick start your wedding planning but unsure where to start? Download my top tips on how to begin planning for the wedding of your dreams.