Seasonal wedding flowers uk
We are so lucky in the UK to have access to many beautiful native flowers so if you're looking to use the most in-season flowers for your wedding then I have collated a list below. This list is not exhaustive but will give you a good indication of the types of flowers that are available in each season and throughout the year.
It is important to understand what flowers are in season for a number of reasons; firstly their availability. If you're looking for a particular flower and it isn't in season your florist is going to have a difficult job in sourcing the flowers for you. They may simply not be available or they may be of poor quality as they have been forced to grow outside of their natural season, but ultimately it will simply cost you more money to use flowers that aren't in season.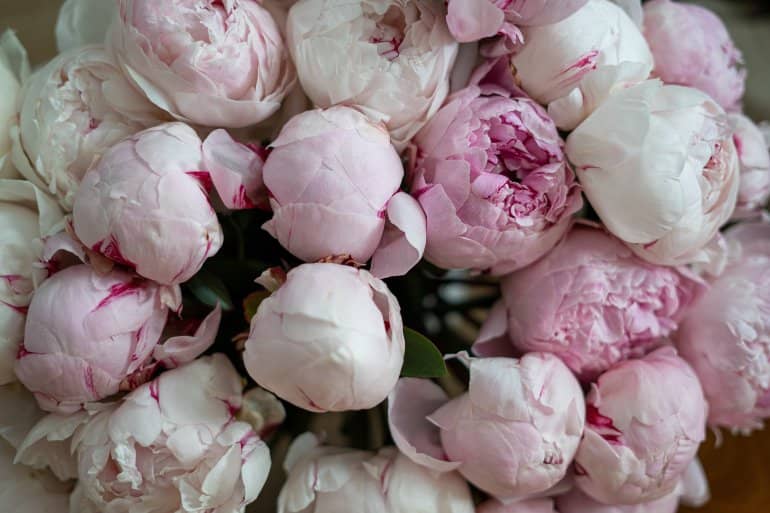 From a sustainability perspective, using in-season homegrown flowers is a great step towards a more sustainable wedding.
There is less pollution generated with not having to transport flowers across countries but also you can support your local wedding industry through websites such as Flowers from the Farm where you can source suppliers who grow, make and create wedding flowers using homegrown, seasonal flowers. They also have policies of using no foam and ensuring that the flowers are reused or repurposed afterwards, which is a great philosophy.
The cost of flowers has increased so much during and post COVID, as growers have struggled to sell their flowers during COVID leaving them with surplus supplies and then having to deal with the huge demand for flowers as the restrictions were eased across the UK. This, unfortunately, has caused a big spike in costs for florists which is therefore passed on to couples, but if you're using seasonal homegrown flowers some of these costs can be reduced slightly.
The other area that COVID has highlighted is the benefit of sourcing your suppliers locally.
Previously, a lot of couples were sourcing different elements for their wedding from suppliers based not only in the UK but overseas. When COVID hit and supply chains were impacted, the risk factor of not sourcing your suppliers locally was really brought to the fore. With delays, changes in restrictions and mounting costs, couples were able to work with and find local suppliers who could produce their weddings florals in quick time and meant that couples were supporting local UK based businesses in a time when things were extremely tough.
It is definitely a factor that all newly engaged couples should consider, as we were not expecting such a pandemic, but it may be something else in the future that could lead to the disruption to the wedding flower supply chains.
What flowers will you be using on your wedding day?

Top Tips for Planning Your Wedding
Ready to kick start your wedding planning but unsure where to start? Download my top tips on how to begin planning for the wedding of your dreams.