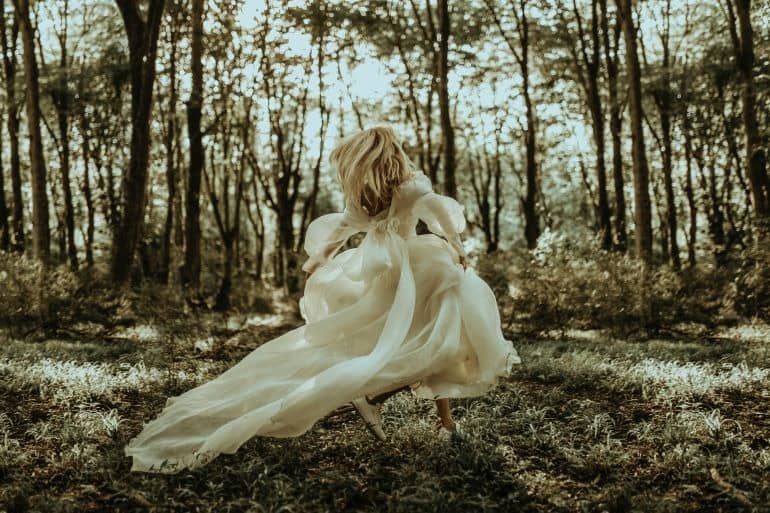 Here in the UK, we are spoilt for choice when it comes to having an outdoor wedding (weather permitting!) from rolling hills, lakes, woodland to meadows there is something for every couple and you're sure to be able to find a setting that will work as the perfect backdrop to your wedding day.
For me personally, I'm a bit of a sucker for a beautiful English garden, with beautiful gardens, a shed load of history and a manor house, but I know that's my personal preference so what are the options for those of you looking for a stunning setting to hold your ceremony and reception in.
Here are a few of my favourites:
Practically on my doorstep is The Secret River Garden is set next to the river in Twickenham, this venue offers river lawns and woodland; the perfect setting for mixing city and country! It is a blank canvas venue meaning that you can customise every last detail of your wedding day and it's a popular option to have tipis erected for your reception which works really well against the riverside views as the sides are more open leaving your guests with unobstructed views of the surroundings.
You can have a blessing here but if you're looking for a more formal venue for your wedding ceremony then the stunning Octagon Room of Orleans House Gallery which is right next door is the perfect combination. It's lovely to have the mixture of woodland, walled gardens and open lawns meaning you and your photographer will have a fab time searching out all those little secret spots to take those precious photos.
Another one of my favourites is Hever Castle in Kent, the home of the infamous Boleyn family. This particular venue holds a couple of memories for me as I grew up spending a lot of my summer holidays here as a kid playing in the gardens, running through the water park area and watching the jousting take place during their festivals.
It is also a venue we considered for our own wedding but we couldn't make it work with elderly relatives not being able to travel too far, so we had to opt for somewhere a little closer to the church. You will also recognise Hever Castle from a lot of TV and film productions so it's a great choice for your outdoor wedding.
The venue is blessed with a stunning lakeside location for your wedding ceremony with the lake in the background, old columns and stunning lawns all creating an amazing backdrop for you and your guests. There are numerous options for your reception inside various buildings in the grounds but you won't regret the photo opportunities for your alfresco ceremony.
For my next venue, we're staying in the county of Kent and The Secret Garden in Ashford. If you're looking for beautiful gardens, history, a Victorian Glasshouse and loads of photo opportunities then this is really a lovely venue. It is also a great venue for those couples who want to mix the outside with the inside and the glasshouse offers a lovely setting for if the weather turns a little bit wet but also if you don't want to risk an 100% outdoor wedding, you can still see the beautiful surroundings from the comfort of the glasshouse.
For your ceremony, there is a gazebo set in the heart of the gardens which would make a great backdrop to any English country wedding.
They also offer complimentary games so why not get your guests together after your ceremony or post-reception for a bit of fun and competition; it's a fun way to bring all your different guests together and provides entertainment that's a little different!
Woodland's wedding venues are of course a very popular option for outdoor wedding venues and (again in Kent!) The Wilderness has two licensed areas for weddings both of which sit on the lake. The woodland glade ticks all your woodland wedding boxes whether you're going full-on boho or country garden, this woodland glade provides a great backdrop.
If you're looking for a slightly unusual backdrop for your ceremony then the 'Boat-Zebo,' a wooden boat with a canopy set against the lake is perfect for a festival vibe wedding. The Woodman's cabin combines views of the lake and the woodland beyond so you definitely wouldn't be disappointed in the photo opportunities here! Continuing the outdoor wedding vibe, their reception Tipi's mean your guests can continue to immerse themselves in the stunning surroundings whilst eating, drinking and partying away into the night!
Now, you may not put the city and outdoor wedding venues in the same breath but London offers some lovely options.
Chelsea Physic Garden is London's oldest botanical garden with over 5,000 rare plants it is a little outdoor oasis fit for your wedding day.
Your wedding ceremony takes place in the surrounds of the gardens and there is an optional marquee hire meaning you can really enjoy the wonderful environment for your wedding reception too. There is a Wedding Ceremony room as well as lawns and gardens, perfect for those photo opportunities. If you're looking to mix the city with the country in an outdoor wedding venue then these botanical gardens really are one of the best options!
An outdoor wedding may not always be the first choice for couples marrying in the UK, but there are so many different options available now that if you've set your heart on an outdoor wedding there is definitely a venue out there for you.
With the impact of COVID on indoor venues, the rise in popularity of outdoor venues has meant that availability can be tricky so for the 2022/2023 wedding season I would definitely recommend booking your outdoor wedding venue as soon as possible!

Top Tips for Planning Your Wedding
Ready to kick start your wedding planning but unsure where to start? Download my top tips on how to begin planning for the wedding of your dreams.