How do I start planning a wedding checklist?
Creating a wedding checklist is a really important aspect of wedding planning whether you're planning it yourself or working with a planner, it should be a combined effort between you and your fiancé and if you're hiring a planner, agree on a wedding checklist upfront with agreed milestones and deadlines. By setting up a wedding checklist it will ensure that you don't miss out the important elements of your wedding day but it also helps to keep you and/or your planner on track when life gets hectic you can easily refer to the checklist to organise your thoughts and next steps.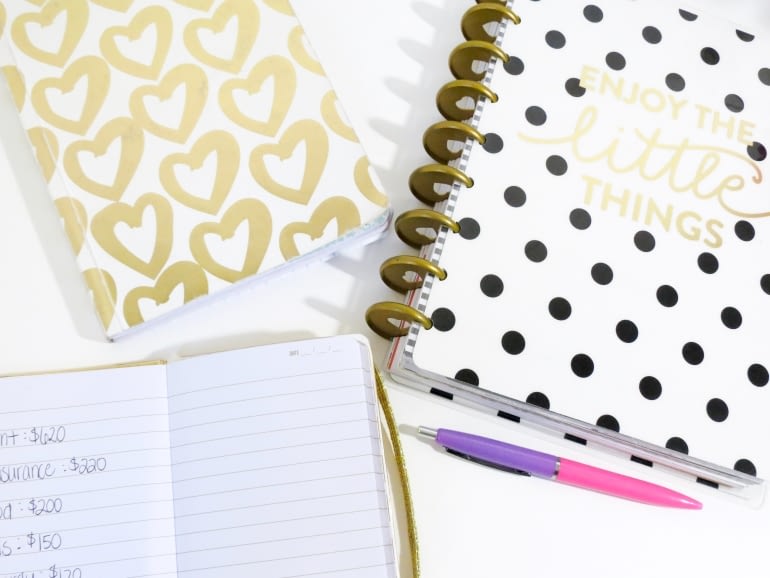 Whether you're a pen and paper girl or love everything electronically on your phone there are lots of options to that can help you kickstart your wedding planning checklist.
Busy B does a lovely and relatively in expensive To Do Journal with handy sections for all your ideas and you can find it here:
If you're more of a digital person then there are plenty of downloadable options that you can keep on your phone or computer, otherwise good old fashioned Excel is always an option.
Below are my 10 steps to planning a wedding:
Write your guest list and determine your budget: these two pretty much go hand in hand as if you're having a large wedding you need to ensure that your budget can stretch to this many people. If you're going for a smaller wedding, this doesn't necessarily mean that your budget has to be smaller, but it will determine the venue options that are open to you as you don't want a large venue for a smaller wedding. Number crunching isn't fun but it is a vital element of wedding planning and make a note of who will pay for what especially if relatives are contributing to the wedding and set out your priorities as this will determine where you want to spend the majority of your budget.
Depending on the size of your guest list you can narrow down your list of venues whether large or more intimate. Once you've narrowed them down or you may have one already in mind, then provisionally book a wedding date. I offer a wedding venue search service if you're really struggling to narrow down your options. Wedding venues book up fast, so this really needs to be one of the first steps you do.
If you're not planning on having your ceremony and reception in the same venue then check that your church, registrar or celebrant is free on your chosen date. For getting married in Church there will be certain things that you have to do before you're able to get married so it is important to understand what these are and factor them into your timings and checklist.
Wedding Insurance. Although nobody wants to think of the worst-case scenario the COVID-19 situation has definitely highlighted that there are always things outside of your control that may have a detrimental impact on your day. Before you spend too much money confirming venues and other elements, I would recommend taking out wedding insurance. My top tip for wedding insurance is to always read the small print to ensure you are covered for every element of your big day.
Choose your wedding party. One of the most fun elements of wedding planning is choosing who will be there on your special day to support you. From bridesmaids, ushers to your best man, there are lots of different roles your friends can take on, but choose wisely, just because someone asked you doesn't necessarily mean you have to ask them. Choose those of your friends who will support you, who are organised and will keep you calm throughout the wedding planning.
Choose your theme. This is a vitally important step to creating your wedding vision but it will be influenced by a number of factors such as the style of venue you've chosen (rustic, country, city, modern), your own style as a couple (is there something that really shows of you as a couple, for example, are you into travelling or do you have a shared passion for something that can be incorporated), the overall vibe that you want your guests to enjoy all need to be considered. Pinterest is great for collating ideas and creating a vision/mood board and you can get some amazing inspiration from Instagram too.
Book your suppliers. Many suppliers are booked up months and even years in advance so it is really important that you book your chosen suppliers in early to ensure you get the ones you want. My top suppliers to book are photographer, videographer (if you're having one), florist, cake maker, caterer (if required) stationer and hair and makeup artist. For your florist and cake maker don't just go ahead and book them without speaking to them about your design ideas first as you may find that it's not something they can do for you and especially when it comes to food, both the cake and caterers you need to have a tasting session to ensure it's something you like to eat! Book in a trial with your hair and make-up artist to make sure they can do the look you want before proceeding to book them.
Send out save the dates. Whether your stationery is providing you with bespoke save the dates or you're choosing to send them out electronically, it is really important that you send out save the dates to your wedding party as soon as possible. Firstly, so that the dates are in all their diaries but also from a planning perspective if you have invited 100 people but only 70 people can attend then this could have an impact on your budget.
Start looking at dresses. You've probably already got a good idea of what type of dress you're looking for but believe me that doesn't always mean you'll end up with that dress! The reason you need to start dress shopping early is that there are often long lead times for dresses to be ordered and back in the shop, plus you have to factor in any alteration timings. For those looking for a bespoke dress, the dressmakers will need to ensure they have the capacity and time to make your dress including all the alterations, so it is important to start this process off early!
Book any necessary travel and accommodation options. This applies to both UK and destination weddings, but it is even more important for a destination wedding. You should encourage your wedding guests to book their travel and accommodation options as early as possible to ensure that they are not disappointed or have to pay higher rates. You may want to talk to your important family members about sharing accommodation if they are all actively involved in the day so that it makes it easier to coordinate everyone. This information can be sent out on saving the dates, your main wedding invitations or an easy and cost-effective alternative is to have a wedding website where you can list all the travel and accommodation options for your guests to access easily.
Planning your wedding should be a great time but it does need to be organised and structured to make sure that you don't stress yourselves out too much. Your wedding planning will ebb and flow over time as there is usually a lot to book upfronts such as the venue and suppliers but then you can have a little break before the final push a month or two before your wedding day. As a planner, I offer multiple services that can help with planning your wedding
Let's start planning!

Top Tips for Planning Your Wedding
Ready to kick start your wedding planning but unsure where to start? Download my top tips on how to begin planning for the wedding of your dreams.