How to have a sustainable wedding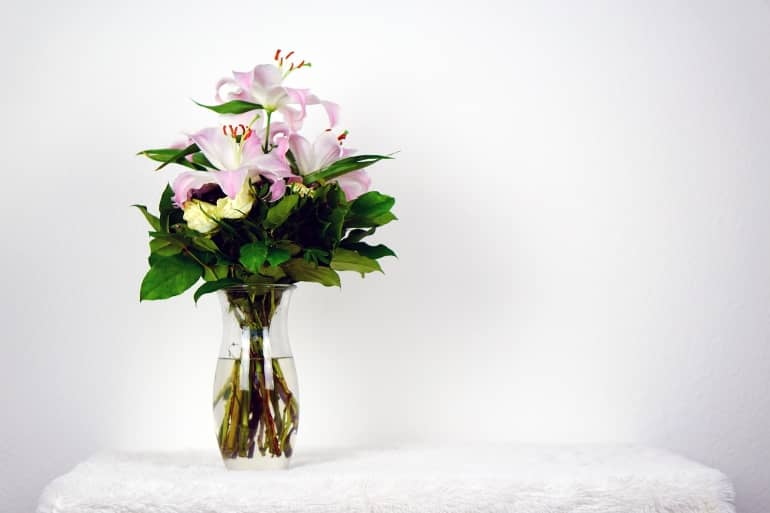 Let's be honest weddings are not known to be sustainable from food, décor, packaging and travel can all have an impact on the sustainability of your wedding. However, there are some easy ways that you can have a more environmentally friendly impact on your wedding day. Whether you're looking to have a sustainable wedding from start to finish or just to include a few sustainable elements there are many options you can choose from.
I've broken it down into manageable chunks to help you plan an eco-friendly wedding.
Eco-friendly wedding venue
Eco-friendly wedding venues should be top of your priorities when you are looking for a sustainable wedding idea. Eco- friendly doesn't mean that you have to opt for a tipi, compostable toilets or even just a field but if you're serious about being eco-friendly then you should choose a location that is close to you.
This works in a number of ways firstly it reduces the need for you and your guests to travel over large distances, therefore, reducing carbon emissions and secondly with local venues their preferred suppliers more often than not are also local and therefore your carbon footprint for transport and the opportunity to use local produce from caterers and florists is much easier.
Guest List and Receptions
Given the COVID-19 situation, we have all been living through a reduction in the number of guests you invite has under the pandemic been prescribe to couples but in more normal times, reducing your guest list has a large impact on the sustainability of your wedding. By reducing the number of guests you will not require to cater for lots of people therefore reducing your food waste.
As well as reducing your food waste, with smaller venues, you may not need or require lots of additional décors which is a large contributing factor in making a wedding less sustainable.
If for example, you choose a smaller venue such as a restaurant or a room in a historic house then there may be décor already in place that you can use or the room may already have enough décor.
Staying with the ceremony and reception décor one key way to be more sustainable is to hire your décor rather than buying everything new.
There are many options for you to choose from and as a wedding planner I have key contacts in this area, so once you have narrowed down your wedding ideas then your décor options can be sorted. If your venue allows for candle lights whether real or fake then this is another way you can reduce your impact on the environment as you will require less or in some cases no electricity.
Wedding Favours
Whether you love or loathe wedding favours, if you choose to have wedding favours on your big day then there are a few ways you can make these more sustainable. Firstly, choose edible favours such as biscuits, sweets or even locally made or home-made items such as alcohol or jam. When my friend got married, her mum made an individual small bottle of sloe gin using sloes from the garden, it was a lovely touch and something that was a much more sustainable option.
Along the same lines, why not DIY your wedding favours; which could be edible, drinkable or if you're very crafty you may want to make something that is personal to each of your guests. More couples are choosing to provide wedding favours that give back in the form of charity donations on your behalf or providing seed packets that you can take back home and plant in your garden.
Wedding Dresses and Rings
Obviously, wedding dresses are not always seen as sustainable as it is a large purchase that for most people is only worn once. However, there are more options now to make your wedding dress shopping more sustainable. Starting with vintage or pre-loved dresses which can offer lovely options and there are a couple of companies such as Cambridge Vintage Bridal and A Lover's Thread who offer vintage dresses or offer re-design services of vintage dresses you may have found elsewhere or you may be using a family wedding dress.
By re-using a dress that has either been within your family or one that you've got from a shop you are reducing your environmental output by not buying something that is brand new. Other than vintage, which may not be your style, then look out for ethical designers who make their dresses using eco-friendly fabrics and there are some lists of designers on the Natural Wedding Company's website.
Your jewellery can also be eco-conscious from your engagement ring through to your other items of wedding jewellery.
Key things to look out for are conflict-free diamonds, reusable gold or silver or other sustainable materials and this is a growing area of jewellery design. There are a couple of companies to look out for:
Eco Wood Rings: wedding and engagement rings made from wood and other sustainable materials

Slade Fine Jewellery: who create wedding and engagement rings from recycled and Fairtrade gold, silver and ethically sourced gems
Wedding Invitations
Similar to wedding dresses, wedding invites tend to only be used once and for many guests, it isn't something that the keep post-wedding. It is therefore important to consider your options when it comes to wedding invitations. The most sustainable option is to choose a wedding website where you can send your wedding invites from electronically and here at Juno Weddings, I offer a wedding website service which you can find out more about here
If you don't want to do everything electronically then the best way to be more sustainable is to use recycled paper in your invites.
By using recycled paper you are reducing your environmental impact but it also means that as and when your guests dispose of your invites they will decompose and have less of a negative impact on the environment.
It is also important when looking at recycled paper invites to not only consider the paper but to consider the ink and other items such as glitter or ribbons that are used as these are not always compostable or easily recycled so this is something to bear in mind.
Flowers
As with catering and sourcing local ingredients, flowers are no different.
My top tips regarding flowers are:
Make sure you use in-season flowers. Although this may mean you may not get those gorgeous pink peonies in December there are plenty of other beautiful options that you florist can advise you on.

Use local flowers. Importing or shipping flowers from overseas or further afield has an obvious carbon emission footprint so along with using in-season flowers it is also important to use local or native flowers.

Ask your florist not to use floral foam, it is almost as bad as single-use plastic and takes a long time to degrade, so it's best to avoid.

Confetti: use dried floral confetti rather than glitter as it is biodegradable. There is a company called Shropshire Petals who produce biodegradable, eco-friendly and sustainable petal confetti. Some venues now don't allow confetti unless it is easy to clear up or biodegradable so it is important to check with your venue before proceeding with any confetti.
Food
Similar to flowers, it is really important to ensure that your wedding food is local and seasonal. When speaking with your chosen venue or external caterers, ask them to recommend a menu that is in season and using local produce as they should be able to advise on this. Using local and seasonal means that you reduce your environmental impact but also quite a lot of this type of food is produced in smaller numbers and therefore you can reduce your food waste.
Depending on your own preferences, choosing a vegetarian menu for your wedding day can have a significant impact and make your green wedding more of a reality.
Finally, avoid disposable dinnerware especially if you are planning on a buffet or evening food it is very easy to choose disposable dinnerware options. It is worth discussing with your venue if they have dinnerware that you can make use of or if you're using outside caterers then you can ask them to provide non-disposable dinnerware. This includes items such as plastic cutlery or plastic straws for drinks all of which take a long time to break down so choose dinnerware options that can either be washed up or are made of compostable materials such as bamboo.
Having a sustainable wedding doesn't have to be complicated or cost a lot of money, but it does require pre-planning and a little bit of thought.

Top Tips for Planning Your Wedding
Ready to kick start your wedding planning but unsure where to start? Download my top tips on how to begin planning for the wedding of your dreams.