Timeless Videography – how to choose your wedding videographer..
How to choose wedding videographer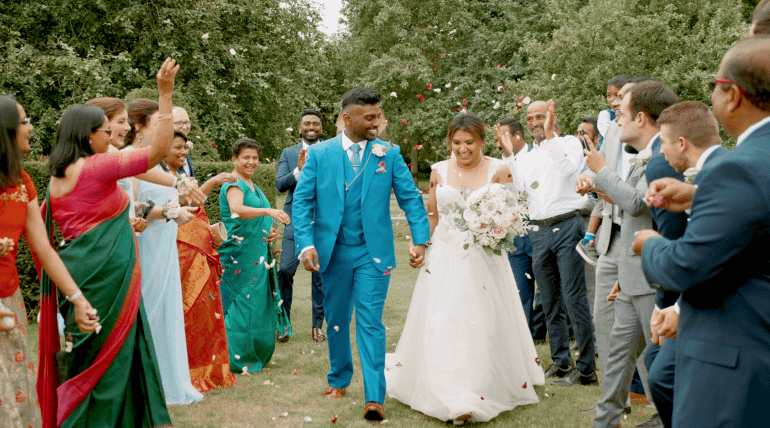 After booking your wedding venue and your wedding suppliers such as your planner, photographer, you might be considering having a videographer capture your wedding day, so I thought I'd share a bit of info on some of the best ways to get started and what research to gather.
Make sure you do your research, of course, if you're unsure on where to start, I'd suggest searching for videographers in the area, or who definitely cover the area your venue is in, you'll generally be able to find this info on each videographers websites, but if not a quick enquiry email will help you find out.
If they're not from the area themselves, do they charge extra to travel to your venue?
Pricing will also come into play, depending on your budget, so that's also a good place to start your research especially if you have a strict budget to keep within. Pricing will obviously be varied, some videographers like me will display package options on their websites, or at least an indication, otherwise are happy for you to get in touch and ask what the price range is. When asking it's good to mention your date and location too, it's best not to just ask 'what are your prices?', it helps us to check if we're available or where we'd be travelling to!
After making sure their location and pricing fit the bill, then it's important that you like their style! Let's face it there are lots of us out there, so that's going to be one of the main reasons as to why you'd choose a certain videographer over another. Some videographers will be more documentary, some more cinematic, some will include speeches audio overlaid and so on. I myself like to think I'm a good mixture of the two, staying hidden through most of your day to capture those natural moments, but getting creative here and there to ensure those beautiful cinematic shots are included. However, I simply prefer to keep speeches audio to the main speeches films, but will still include highlight audio of your ceremony in your main wedding film.
A few more questions to consider are: What kind of service do they provide on your day – how many hours of coverage do they provide? Do they work alone? What kind of camera gear do they provide?
Checking their packages and about pages is a good place to start finding out those answers. Things like camera gear won't necessarily make a massive difference, but for example, if you love drone footage, not all of us own a drone so make sure you're specific in what you're looking for. We offer different packages too, with different options of film lengths and more, so make sure you find one that matches the kind of videos you've dreamt of.
One of the main things I like to ensure is that we're a good personality match. It might sound silly, but we're going to spend a long day together, right from your bridal prep through to dancing the night away, so from fully sober to…not so much, so you'll feel much better if we get along!
A videographer's 'about' page, and any testimonials online will help you in gaining better knowledge of what sort of person they are and how they will provide their service on your day before you meet. Do they stay hidden or are they more upfront with their cameras? Think of who you and your fiancé are, and always be your true self when looking for your suppliers, you'll hopefully attract the suppliers that will blend in with your friends and family on your day.
So now it's time to send that first enquiry and arrange a meet up in person or over a zoom call.  I've found it just as easy to get to know each other over zoom (especially this past year or so) and this can save your time as a couple.
This meet up will allow us both to make sure that we're going to gel on your wedding day.
The last thing you want is to feel uncomfortable or feel like you can't be yourself around me.
If I don't think that we're a good match, I'd let you know and suggest another videographer who I think you'd match with better. I like to run my couples through a whole wedding day timeline, explaining where I'd be at what points throughout the day, when I'd stay in the background and when I'd be a bit more vocal, how my booking process works, my T&C's (make sure you read them – I know we all normally skip by), deposit and final balance payment procedures.
I also like to be a little nosey and ask about you as a couple, and your wedding plans so far. I like to ensure I'm going to portray who you really are in your wedding videos, and then simply because I love a wedding (obviously) but also in case I can help with further supplier recommendations then I'll gladly let you know some of the amazing suppliers that I've come to know so far.
So, my main points would be to make sure you gel well with your videographer, and that you're happy with the agreed final wedding videos that you're going to receive after your special day.
You only do it once and want it to be captured to perfection!
Timeless video by Tessa – Instagram

Top Tips for Planning Your Wedding
Ready to kick start your wedding planning but unsure where to start? Download my top tips on how to begin planning for the wedding of your dreams.