Why South Africa Should Be Top Of Your Honeymoon List
Do you want to combine 'once in a lifetime' experiences with a honeymoon to South Africa?
I have seen a rise in honeymoon couples looking for something different, making their honeymoon full of once-in-a-lifetime experiences.
This is where South Africa triumphs, whether you are an adventurous, traditional or gourmet globetrotting couple, with vibrant towns such as Cape Town and Johannesburg filled with history and great food, the winelands of Stellenbosch, the beaches of Hermanus and wildlife all major attractions. There is plenty of opportunity to include added extras such as shark diving, whale watching or a romantic hot air balloon ride over the stunning landscapes.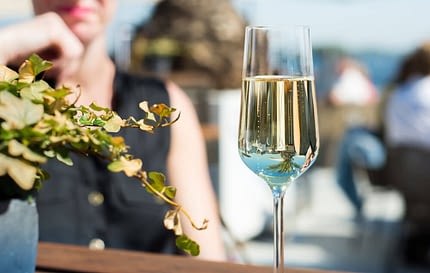 The famous Garden Route is popular as you can tick off everything in one go, but there are plenty of alternatives to explore in this diverse country; the KwaZulu-Natal area combines the city of Durban with historical sites such as Rorke's Drift and Isandlwana, which were strategic areas during the Anglo-Zulu War. From here, you can travel to Pretoria, known for its Jacaranda blossoms which flourish in September and October.
South Africa's attraction is the untamed wilderness with animals roaming across unfenced reserves. The most famous is the Kruger National Park, but many honeymooners opt for the exclusivity that comes from staying in smaller parks or private reserve, where each element is tailored to them. Here you won't be so overwhelmed with multiple safari vehicles all trying to glimpse the same animals.
For adventurous honeymooners there is the opportunity to bungee jump from Bloukrans Bridge at 216m. If you're wanting relaxation and luxury, I would recommend combining safari lodges with the Blue Train, for personal service and high-end experience. Couples interested in food should head to the city of Cape Town to try biltong, Durban for bunny chow and Johannesburg, the foodie capital of South Africa.
What's the best way to see South Africa? Combining a self-drive with internal flights is a great option which allows you to cover more of this vast country. Internally they can fly with South African Airways and these can easily be combined with international flights from Heathrow.

Top Tips for Planning Your Wedding
Ready to kick start your wedding planning but unsure where to start? Download my top tips on how to begin planning for the wedding of your dreams.