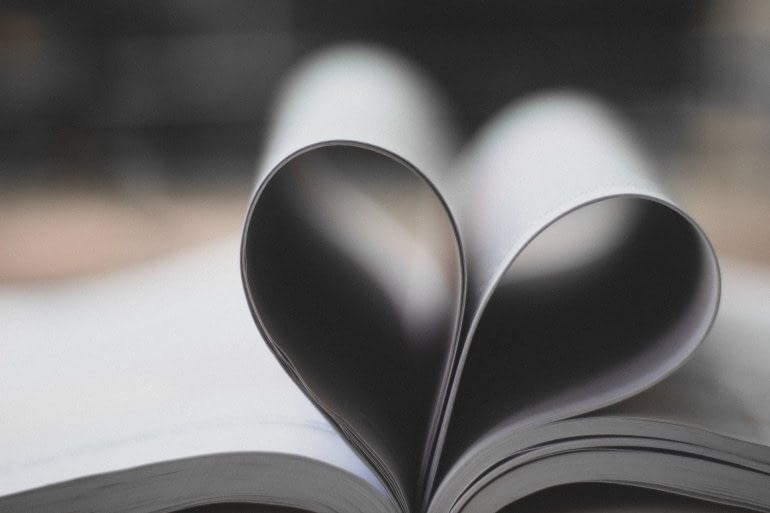 Heart is defined as the central or innermost part of something and that is what hearts should be if you choose a heart themed wedding. Hearts and weddings go hand in hand whether you go for heart-shaped wedding decorations or choose to highlight the joining of two hearts as your wedding theme, here are some options to inspire your wedding ideas.
Let's start with your wedding invitations.
This is a great way to use hearts and to set the tone for your wedding guests from elegant, rustic to floral there are so many different options to choose from. It is also a nice way to incorporate the wedding colour you have chosen in either the writing or the colour of the hearts. Hearts and ribbons also work well together so why not tie your wedding invitations with a coloured ribbon that matches your colour scheme.
Hearts can be used in your wedding ceremony whether through chairs decorations or why not opt for a celebrant led ceremony where there are some lovely ceremony options where you can include hearts. A candle ceremony where the bride and groom each have a candle, and there is a third one between them. This main candle is lit, by the couples parent(s) and then the bride and groom light their own candles from this main one. Another option for the candle ceremony is the bride and groom could light each other's candles, and together they light the main one.
For this ceremony, you could source some candles that include a heart-shaped candlestick or the candles themselves can include a heart.
An alternative ceremony is a sand ceremony, perfect for those who are getting married abroad somewhere tropical. The bride and groom mix two different colours of sand into one container, which you could choose to be a heart, and then you get to keep the decorative item as a symbol of your marriage forever.
For an easy way to use hearts on your big day why not commission a beautiful cake topper for your wedding cake.
From a simple heart-shaped cake topper to more elaborate creations with Mr & Mrs or your names written in the middle there are an abundance of options to choose from across a range of budgets. For all-out heart inspired wedding ideas why not opt for a heart cake as your wedding cake. It will be a different option compared to the standard round, rectangle or square cakes!
Your wedding reception, especially décor, is where you can really use your heart theme.
From tables decorations, table names to heart wedding accessories you can use hearts across your whole wedding reception. Starting with table napkins, why not use a company such as The Embroidered Napkin Company to embroider hearts onto everyone's napkins and also use elements from your overall colour scheme. Rather than traditional wedding favours, why not opt for some beautifully decorated heart-shaped biscuits that your guests can enjoy later on. One of my favourite options is from Kitsch Hen, I just love the pastel colours of the biscuits and they can be customised with a personal stamped message, so you can make your guests feel really special.
Wedding photos are an important part of everyone's wedding day and there is no reason why you can't include hearts in your wedding photos.
If you opt for a photo booth why not include some heart-shaped props that your guests can use in the photos or you can include a heart neon sign that would work really well as a backdrop for your photo booth. As autumn and winter weddings have been on the rise over the last year, speak to your photographer about capturing you and your guests all drawing hearts with your sparklers. This would make your photos really unique and also brings a bit of added fun to your wedding party!
I did this at one of my friends' weddings and the photos look really good but it does require the photographer to be skilled at shooting in darker lights, so it is best to speak to your chosen photographer about if this is something they are comfortable setting up and shooting. Using your hands to create a heart shape whether resting on your dress or whilst you're taking photos after your ceremony can make for a romantic photo and a little different to the standard wedding photos.
However, you chose to use a heart theme for your wedding it doesn't have to be tacky and over the top.
There are so many understated ways of using hearts for your ceremony and reception and there is plenty of wedding inspiration to discover on Instagram and Pinterest; why not make a mood board and see where the inspiration takes you. 'Take my hand, my heart and my soul because it is meant for you.'

Top Tips for Planning Your Wedding
Ready to kick start your wedding planning but unsure where to start? Download my top tips on how to begin planning for the wedding of your dreams.