Ethically sourced wedding dresses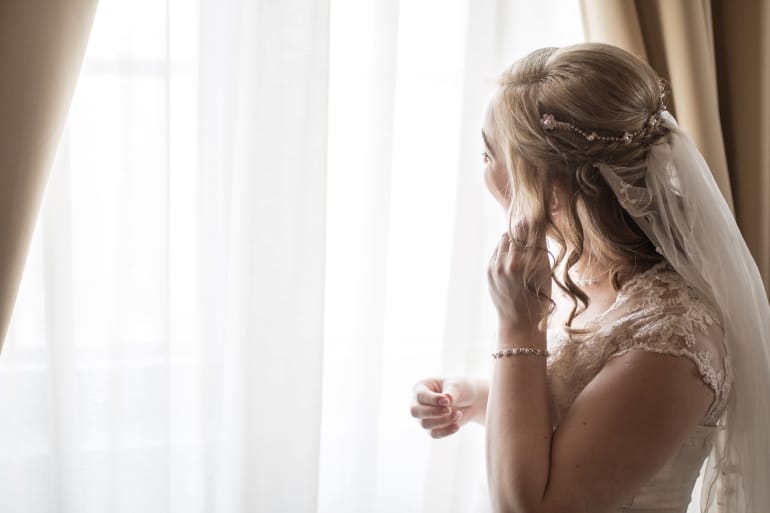 Ethically sourced wedding dresses
Are you looking to make your wedding day more eco friendly and sustainable? One of the ways you can make your wedding more eco friendly is by sourcing a sustainable wedding dress.
You can, of course, look for second hand and vintage wedding gowns but this style and look may not be for everyone so if you're not looking for vintage and wanting to keep your bridal gown more modern then check out my list below of companies who have green credentials as a top priority.
Indie Bride London has sustainability at its heart and actively looks to minimise their fabric waste by using any offcuts from their bespoke dresses in their sashes, veils and headpieces. As well as fabric waste, they use sustainable fabrics sourced from within the UK, meaning that your dress materials haven't had to travel vast distances to get to you. Each of their dresses is made from scratch so you can really make your wedding dress whatever you want it to be from boho to modern sleek lines, Indie Bride London is a lovely bridal designer.
If you're looking for a dress that is influenced by fashion then check out Rolling in Roses who are based in York. Rolling in Roses is definitely a sustainable bridal company and here are just a few ways that they ensure they adhere to their eco ethos; They use recycled thread, paper tape instead of sticky tape as well as organic unbleached size tags.
As well as the fabric offcuts being recycled and reused their dress packaging is also eco friendly as they come packaged in biodegradable bags with recycled acid-free tissue paper.
Rolling in Roses definitely embodies the ethos of eco-friendly wedding dresses and I think they would be perfect for a destination wedding due to their use of lightweight eco fabrics such as using a breathable silk/bamboo blend to line their dresses; which would definitely be beneficial under the hot sun on your wedding day!
Ethically sourced wedding dresses
Sanyukta Shrestha has both ethical and social elements at the centre of her business. The company's list of eco, sustainable and green credentials are long but it clearly demonstrates that the company is serious about maintaining its sustainability credentials. Firstly, their sustainable fabrics are sourced from sustainable projects run in Nepal via the Fair Trade Group which help mainly female weavers to earn a living. They use fabrics that we have all heard of such as organic cotton, bamboo and hemp but they also use some more unusual fibres such as Wild Nettle and Banana. With these fabrics, you know that not only are they high quality and sustainable but you are also helping to support and encourage the preservation of an ancient Nepalese craft.
Similar to Rolling in Roses, the bridal collections produced by Sanyukta Shrestha through the use of certain fabrics make their dresses ideal for a sunny destination wedding. They also produce many different collections that will appeal to different brides from the modern bride through to the more classical bride there are plenty of gorgeous options to choose from!
There is a growing trend around both brides looking for more ethical wedding dresses and a good number of company's who are rising to meet this trend. Ethical dresses don't always have to be boho or hippy if that isn't your style, there are some great company's who can work with the ethical and sustainable elements to make a more modern or classical dress.
The bridal dress should not be the only ethical consideration you make when it comes to wedding attire.
Depending on the bridal company, many can offer to make bridesmaids dresses for you using the same principles and fabrics or you can check out some high street options that put sustainability at their core such as the H&M Conscious Range. Grooms attire also needs to be considered, although at the moment there are fewer options available for men, there are still a few options you and your groom could consider; hiring obviously reduces waste as suits are being reused but if you don't want to hire a suit then look for a tailor that can use eco fabrics to create a bespoke suit for you.
It is important not to put too much pressure on yourself when it comes to ticking all of your eco-friendly wedding dress options as there are some great options for you to choose from that will appeal to different ethical elements; Whether that's giving back, supporting independent dress makers and fabric suppliers or simply by choosing to use pre-made bridal lines that adhere to sustainable and ethical principles. However, you choose to find your ethical wedding dress take your time, do your research and enjoy the whole process!

Top Tips for Planning Your Wedding
Ready to kick start your wedding planning but unsure where to start? Download my top tips on how to begin planning for the wedding of your dreams.