Eco friendly wedding invitations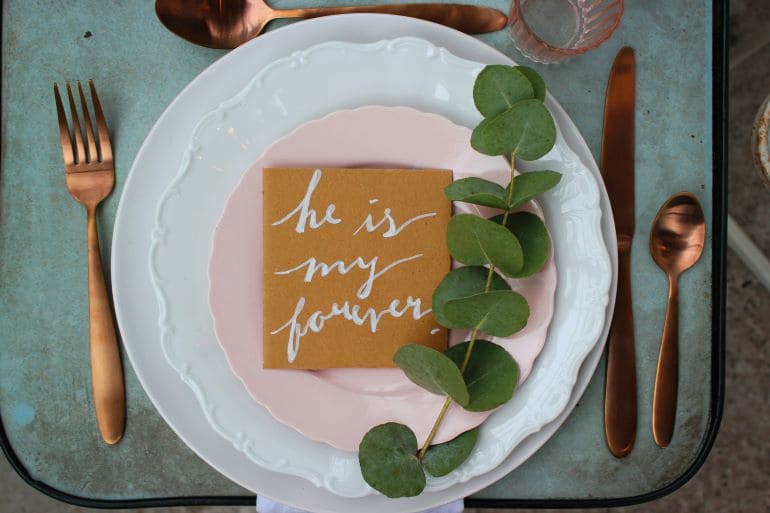 Obviously, one of the biggest elements when planning your wedding is deciding on those all-important invitations. As you may have guessed, sending out lots of paper invitations isn't always the most eco-friendly option as a lot of what's added to the invitations isn't recyclable but there are some ways that you can make your wedding invitations more eco-friendly.
If you're into the digital world and want to use technology to help you then paperless invitations are a clear winner.
There's no paper involved just some time and effort in designing the invitations and managing the responses, but there are so many good options currently available are here are just a few:
As well as being very eco-friendly, there is now a movement towards carbon-neutral hosting for companies which is an interesting concept and definitely ups the green credentials!
For those of you who are still looking to use paper wedding invitations, there are a few easy wins to start you off. Make sure that the company uses recycled paper or reused raw materials such as plant fibres to create their invitations as this is one quick and easy win. In addition to the material for the actual invitations, it is important to consider how the invitations will be packaged when being sent to you and then on to your guests. Many companies use packaging that can be recycled, but not all elements of packaging can be easily recycled, so ensure that your stationery is also including easily recycled materials in their packaging, otherwise, the effort you're going to ensure everything is eco-friendly goes out the window the moment your invitations are sent to you.
After looking into the recycled card or paper, it is important to also look at the types of dyes that are used to create the invitations.

A lot of dyes can't be recycled and are not environmentally friendly, so ask your stationer what type of dyes they use, as this can be an area that's easy to fall down on. There are a variety of options that can be used, including plant-based options which are vegan too and can be recycled. As well as the ink and dyes, it is necessary to also ensure that any glues that are used in creating the invitations is sustainable and can be recycled as again, this is an area where it is easy to miss out on a recyclable element.
An emerging area is stationery is using seed paper.

This paper is made from post-consumer materials embedded with wildflower, herb or vegetable seeds and makes a lovely memento for your wedding guests to keep and remember your wedding when the seeds begin to grow. When the paper is planted and the seeds begin to grow, the paper composts away so it is completely biodegradable and helps your local wildlife, by encouraging insects and bees with the wildflowers in particular.
I know there seems like a lot of boxes that need to be ticked to ensure you have eco-friendly wedding invitations but a really simple way of ticking at least one box is to look to your local area. By ensuring you use stationery that is local to you, even if they don't have all of the eco-friendly credentials listed above, you will save on emissions from the invitations not travelling too far (or you could pick them up yourself and save postage) plus you will be supporting a local business.
As well as ensuring that your stationery uses many of the attributes above, it's also worth looking to ensure that card stock is FSC-certified from sustainable forests.
This means you can rest assured that no unnecessary trees were felled to make the paper for your invitations.

A lot of stationers now are making donations to causes and charities for every invitation that is purchased so if there is a cause or charity that you're linked to or want to support then it is always worth looking at the stationers' website or asking them if this is something that they do. One cause that I donate to is One Tree Planted environmental non-profit tree planting charity that plants trees around the world, and having seen the effects of deforestation for myself on both people and animals it's a really worthwhile charity to support.
With eco-friendly wedding invitations become more widely available and people actively choosing their stationery based on its green credentials, there are a great number of options for you to choose from, so which option will you choose from for your big day: real or digital invitations?

Top Tips for Planning Your Wedding
Ready to kick start your wedding planning but unsure where to start? Download my top tips on how to begin planning for the wedding of your dreams.