Budgeting for a wedding tips
Budgeting for a wedding tips
It's easy as soon as that beautiful engagement ring is on your finger and the planning process is in full swing, that you need to carefully set out a budget before your Pinterest wedding day ideas get too out of hand!
The average UK wedding now costs around £32,000 but that doesn't mean you have to spend that much to have the big day you want. There are so many factors that contribute to that wedding cost and will totally depend on how many are in your wedding party, your wedding venue and the wedding dress to name a few of the larger ticket items.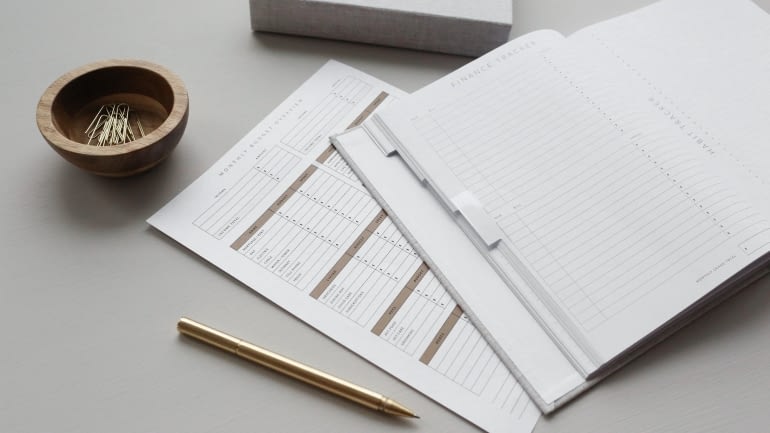 I have put together a handy guide below to help you start budgeting for your wedding and hopefully help you stick to it!
The main thing to remember is that married life is not worth starting off in loads of debt due to you overstretching yourself; you will have an amazing day surrounded by your friends and family, no matter how much your budget it there is always something out there to suit you.
Prioritise what you really want and what's most important to you as a couple: I)Let's start with savings; how much savings do you already have and how much of this are you willing to spend on your wedding. If you have been saving for a house and this is what the money has been saved for then don't suddenly begin putting it towards your wedding, as starting your married life in a lovely home you've bought together is just magical. II) Write down how much income you get each month and then write down how many outgoings you have on a regular basis and you will be left with a figure that you can put towards saving money for your wedding day. III) Open a separate bank account for your wedding savings and set up a monthly direct debit based on the calculations you've done in II. This way you don't have to think about how much money you put into that account each month, it's automatically done for you. IV) Work out what you really want to spend money on; if you're foodies then the catering will be priority number one. If you're fashion and design-led then the dress and wedding venue will be your key priority. Once you've worked these elements out you can then begin to narrow down your suppliers based on the budget you've also worked out.
Are others contributing? I) Discussing money with family members is always tricky but it is worth having this discussion early on in your budget planning process, to understand if they are wanting to contribute towards your wedding. With weddings costs a lot more these days often the costs are split between the couple and both sets of parents. You may be very lucky and parents are willing to contribute a significant amount towards your overall budget to spend on whatever you like or others may want to contribute a certain amount for a specific item/items such as the cake, dress or flowers. However big or small their contribution make sure that you thank them and keep them updated on how you've used that money; it really makes a difference!
Create a guest list I) It may sound obvious but how many people you are planning to invite will determine how much you have to budget and save for. If you're planning on a smaller wedding between 20-50 people then there are some lovely smaller venue options that will allow you more freedom to spend money elsewhere such as on the catering and flowers/décor. The cost of hiring these venues can also be cheaper but this will depend on the date you choose and the prestige of the venue or location. However, if you are planning a larger wedding then often larger wedding venues will come with a bigger price tag from hiring charges to the wedding packages they offer. Larger wedding venues will often have set packages at differing prices so this will give you a clear indication of how much you will need to budget for if you are having a bigger guest list.
Set aside a % of your overall budget I) As with anything in life it's good to have a contingency fund set up and a wedding is no different. There is the potential for additional costs to crop up throughout the wedding planning process and even on the day so it's best to be prepared in advance. Remember if you don't end up spending your contingency money, why not take it on honeymoon with you and put it towards a special experience or meal. Although nobody wants to think of something going wrong on the day it's worth have a little bit of your budget spare just in case you need to put on extra transport
for guests or any last-minute alterations to the bridesmaid dresses. Don't forget to include a bit of this budget for feeding your bridal party the morning of your wedding; it's easy to forget in all the excitement and preparations to eat and don't forget the celebratory champagne to toast your wedding morning!
Set up a wedding website I) One of the major ways to cut costs is to set up a wedding website  There are a number of options for wedding websites but not only can they save you time on the admin side but big-ticket items such as wedding invitations can be produced and sent out electronically, saving you a good portion of your budget. A wedding website can also reduce the stress of updating your guests on timings, who are involved in the wedding and travel/accommodation options.
Destination Wedding Travel Costs I) When planning a destination wedding, you will need to factor the travel and accommodation options into your overall budget. Are you getting married somewhere that also has accommodation; if so, there may be reduced rates for the bride and groom and/or their family members so it's worth asking before booking your venue if this is included in the price or an additional cost? Will you be paying for the travel and accommodation for your closest family members and bridal party or is this a cost they will bear themselves. Only offer this as an option if you can really afford to do so otherwise you could find that you have to make compromises elsewhere. Are family members willing to contribute to travel and accommodation costs? If they are then great but don't assume that this is the case as everyone's budgets are different so it is important to have this conversation early to determine who's paying for what.
My top ways to set up your wedding budget is set up one in excel or Google Sheets.
With Google Sheets, you can easily share it between you and your fiancé so that you can both keep track of your wedding spend. There are some other digital options such as Mint where you can easily create budgets and keep track of your spending. Budgeting and talking about money are never a fun conversation to have but it's really important that this is one of the first jobs you prioritise in your wedding planning. The worst thing is if you haven't laid out your budget and you've really got your heart set on a wedding cake by a famous designer or an amazing wedding ring you've seen on Instagram, only to find that your budget just won't stretch that far, is really a disappointment worth avoiding.

Top Tips for Planning Your Wedding
Ready to kick start your wedding planning but unsure where to start? Download my top tips on how to begin planning for the wedding of your dreams.