Guest Blog Series: Top Tips for Planning your European Destination Wedding: Perfect Words
Firstly, huge congratulations!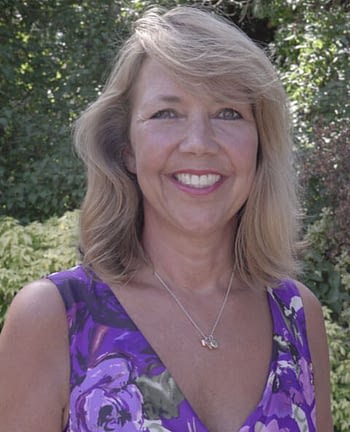 If you are considering a Destination Wedding, it might seem rather daunting, not only to find the right destination, but to also plan everything from a distance. Hopefully these tips will help you to have a wonderful wedding, leaving memories to treasure.
Decide on your destination wedding location
Are you picturing your wedding day in beautiful blue skies and sunshine? Do you dream of getting married outside in the beautiful countryside, or with sand under your feet and blue sea behind you, there are so many wonderful options of stunning destinations for your wedding.
It is also worth considering the weather, often in mid-summer, temperatures in some European Destinations can be sweltering, so consider whether your younger and older guests could cope with the heat. If you want to cut costs, booking in the country's low season might be more affordable, it is quieter and it can be a much more pleasant temperature.
A preliminary trip
Once you have a good idea of your wedding location, it is a good idea to plan a preliminary trip to make sure that you are happy with your choice before you fully commit. Even if you are familiar with the location, it is still a good idea to really make sure you are both completely on board with your choice of location.
Your Wedding
With the right help arranging your destination wedding will be a wonderful experience. UK based destination wedding specialists;  Juno Weddings will ensure that you have a seamless and stress free destination wedding. They will be able to advise you on venues, travel for your whole wedding party and plan your wedding to the finest detail. Your Wedding Concierge will shortlist a number of venues and it's worth taking a weekend or two to visit them in person to allow you to get a feel for the place, location, layout, accommodation etc.
It is also worth considering whether your dream destination is easily accessible for family and friends. Your Wedding Concierge will be able to advise you on whether flights and transfers are straightforward. Choosing a venue that is difficult to get to might not be appreciated and result in not all your guests attending, even if your dream location is amazing!
Legalities
In many countries it can be difficult to have a legal ceremony; each country has different rules, it is advisable that you check all the laws before you decide on a certain destination. Most couples who are planning their destination wedding find that it is much easier to separate the legal aspect of their marriage from their Celebrant ceremony. Getting married abroad can often be a complicated process and this way couples can be confident that their marriage is legally recognised in the UK. This can be a "no frills" short civil ceremony at a Registry Office where you will make your declarations in front of two witnesses and receive a marriage contract; most couples do this the week before their wedding celebration. You can save all the special elements of exchanging of rings, personal vows, readings and signing of the wedding certificate for your Celebrant-led ceremony/blessing.
Appoint your Celebrant
Being an English speaking, UK based Destination Wedding Celebrant means that for UK couples, we will have the opportunity to get to know each other before your big day. I am located in Surrey, so we can either meet in person, or we can Skype. This gives you peace of mind that you know who will be delivering the heart of your day; your ceremony.
We will have fun working together to create a beautiful, unique, heart-felt ceremony, that reflects your ideas, values, beliefs and personalities, held in the location of your dreams. My relaxed and friendly nature, and organised approach means you can relax as I guide you towards your big day.
Your ceremony can involve your family and friends should you so wish and we can also include unique elements into the service that are personal to you; perhaps a family tradition, acknowledgement of your culture or heritage or pretty much anything that encapsulates you as a couple perfectly, I'd love to hear your ideas.
I will always arrive at your destination wedding venue a couple of days before your ceremony and will arrange to meet you to run through everything in the form of a mini rehearsal so that you can relax knowing everything is in hand.
Book early and send out your "Save the Dates" as soon as possible!
To make sure that all your friends and family can join you on your big day, make sure you plan well in advance for your destination wedding. All the popular venues can be booked at least 18 months in advance, so to avoid disappointment, start your preparations in good time. As soon as you have secured the venue and your Celebrant send out your "Save the dates".
Get in touch for a no obligation chat so we can discuss your requirements and have an opportunity to get to know each other. I would love to be your Celebrant for your destination wedding.
Your ideas, your style, your story, allow Perfect Words to create your perfect memories.
https://www.instagram.com/perfectwordsceremonies/
https://www.facebook.com/PerfectWordsCeremonies/
https://perfectwordsceremonies.co.uk/

Top Tips for Planning Your Wedding
Ready to kick start your wedding planning but unsure where to start? Download my top tips on how to begin planning for the wedding of your dreams.