Beautiful London Wedding Venues
London, a mixture between the old and the modern has a wealth of beautiful wedding venues to suit different budgets and styles.
Whether you're looking for venues with some history or something a little quirkier, London definitely has you covered. Here's my top 8 beautiful London wedding venues: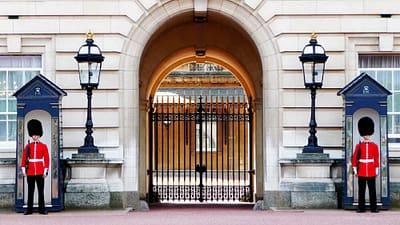 1. Syon House
The London home of the Duke of Northumberland, the house was built in the sixteenth century and came to the family of the present owners in 1594. This means that there is nearly 600 years' worth of amazing history and grounds for your wedding to be held in. The great thing about Syon House is that you have many different options for your wedding from a Winter civil ceremony through to a marquee reception in the walled garden during the Spring and Summer months.
Having multiple areas and different sized rooms means that there is a lot of flexibility for your day but also the options to make your day more personal.
The main season at Syon House runs between April to Mid-October and they offer, depending on the size of your wedding, the formal and majestic Great Hall (120 guests) or State Dining Room (50 guests) for civil marriage ceremonies. Following your ceremony there are a couple of areas you can choose from for your post-ceremony drinks. Choose from the private Inner Courtyard, the Colonnade overlooking the water meadows or the State Apartments. There is a great option for those who are having a larger evening reception, between 200 to 600 guests, as it can be hosted in the Walled Garden Marquee. Set in a private walled Garden to one side of Syon House it has four acres of private gardens which you and your guests can enjoy. The Walled Garden Marquee is a fantastic option particularly for Asian weddings as it can accommodate all your guests as the marquee has a separate reception and dining areas. For any pre-wedding preparations there is a private dressing room meaning that you don't have to worry about moving around prior to your ceremony or evening reception.
Syon House is definitely a luxury venue so would be suitable for those on a larger budget! ££££
2. Kew Gardens
Kew Gardens is right on my doorstep so I might be slightly biased with this venue but with its beautiful grounds and bright and airy glass houses, this location definitely ticks a lot of boxes. Whether you're looking for somewhere to hold your civil ceremony or you're looking for an iconic venue to hold your luxury wedding there are plenty of options within Kew Gardens.
If you're looking to tick all the boxes for a luxury wedding then you can use three different areas within the gardens starting with your civil ceremony in the Nash Conservatory, a beautiful natural light filled glasshouse with a capacity for up to 200 guests. After your ceremony, you can hold your reception drinks either on the secluded lawn behind the Conservatory or nearby in the colourful Princess of Wales Conservatory, Kew's tropical glasshouse. Both offer stunning backdrops for you and your guests to enjoy whilst you sip away on your drinks.
Finally, the perfect end to the perfect day is your evening reception in the Temperate House, the world's largest Victorian glasshouse. Housing 10,000 species of plants from the world's temperate zones it truly is the perfect location for a breath-taking reception.
This option makes a great option for those with a larger budget and a larger number of guests. If you wedding isn't going to be as big you can still use Kew Gardens as your wedding venue and hold your ceremony and reception at Cambridge Cottage. For an indoor celebration your ceremony will take place in the drawing room (which can hold up to 80 guests) followed by your evening reception in the Gallery, a beautiful space adorned with botanical artwork. This option also includes access to outside space, the Duke's Garden, where you can hold your drinks reception and take some lovely photos. £££
3. Horniman House and Gardens
Based in South London, the Horniman House and Gardens is a really unique venue which you can use for your wedding ceremony, reception or both. The Grade II listed cast iron Conservatory was originally built in 1894 and is a great space full of original features which is flooded with natural light. The conservatory provides access to the award-winning gardens that surrounds the conservatory so there is a nice connection to the surrounding nature.
The bandstand is a unique feature within the gardens and has amazing views over London from Wembley Stadium to Canary Wharf. It would work for smaller intimate occasions or for your summer drinks reception after your wedding.
If you're looking for a more modern venue then the Pavilion, set within 16 acres of landscaped gardens, would be a good choice. It's light and airy with plenty of windows offering views over the London skyline as well as use of a private terrace.
The Horniman House and Gardens are a great option for those looking to mix nature, history and contemporary. ££-£££
4. Old Naval College
Located in Greenwich, the Old Naval College is an iconic riverside venue with plenty of history, charm and grandeur. One of the overwhelming benefits of the Old Naval College is that it is a year-round wedding venue so if you're looking for a majestic venue for a winter wedding then this venue would be a great choice!
There are numerous options for your ceremony and reception depending on both your budget but also the vision you have for your wedding day. The Painted Hall provides the genuine wow factor set within a baroque interior. The one thing to note here is that due to the historical nature of the venue, they cannot allow any candles, naked flames or confetti. It is a great room for larger weddings as it can set up to 400 for dinner so for those looking for a larger space with a beautiful backdrop this is definitely one to consider.
If you're looking for somewhere to hold a wedding under 100 people then why not hire the Admiral's House, the oldest building at the College. The plus side of this venue option is that you can hire it exclusively for the day whereas to use some of the other options at the Naval College you can only use them after a certain time as they are still open to the public. With wooden panelling and windows offering inspiring river views it is definitely a fantastic option for your wedding.
5. One Marylebone
Originally built in 1826, One Marylebone was refurbished in 2008, and is now one of the leading venues in London. Moments from Regent's Park, One Marylebone offers landscaped gardens alongside two hireable spaces meaning you have a central London location steeped in history and architectural significance.
There are two different spaces where you can hold you ceremony and wedding. The ceremony can be held in the galleries before your guests head to The Soane Hall, where you can dine and dance. I would not suggest that this venue is suitable for a small and intimate wedding as you and your guests might feel like you're rattling around in it. However, if you've got a larger wedding and you want a unique venue then this is definitely one to consider. The Soane Hall can hold up to 350 people for a ceremony and up to 500 for a reception. If you're looking to hold you ceremony in one of the galleries then the maximum capacity is 170 and 150 for a reception. Both options offer you fantastic options to hold your wedding and given the more blank space inside it provides plenty of scope for you to get your creative juices flowing with some amazing decorations that can adorn both your ceremony and reception.
One Marylebone is a great venue for anyone looking to have a modern central London wedding with a difference. £££
6. Strawberry Hill House
Dating back to 1747, when Horace Warpole bought one of the last sites available on the banks of the Thames, and built Strawberry Hill House on the site. Inspired by Gothic architecture the house resembles a Gothic Castle, making it a truly unique venue.
Surrounded by beautiful gardens, the house is available for exclusive hire for your wedding, meaning that you don't have to worry about sharing your day with anyone else other than your nearest and dearest. Strawberry Hill House is available for both your ceremony and reception meaning you can enjoy the whole day in lovely surroundings.
There are two rooms that can be used for both the ceremony and reception but will totally depend on how many guests you have. The vaulted Gallery can hold ceremonies for up to 100 or if you're looking for a smaller more intimate room then the Round Room is an alternative option as it can hold up to 40 guests. This is what makes Strawberry Hill House a great venue whether you're having a large or more intimate wedding.
Strawberry Hill House also has the convenience of being on the borders of London and Surrey so the travelling time and distance to the venue is convenient.
7. Hurlingham Club
Located in Fulham and bordering the Thames, the Hurlingham Club, is set within 42 acres of magnificent grounds and is perfect for those looking to hold their wedding in West London. The club is currently a private members club and has an old charm appeal with the option of holding both your ceremony and reception here.
For the ceremony you can choose with the intimate Terrace Room with beautiful views towards the Thames or the Palm Court, with its beautiful dome ceiling which floods the room with light. If you're looking for a venue that can hold up to 350 guests then you can opt for the exclusive use of the Hurlingham Suite which includes use of the Palm Court and dining area. For up to 200 guests the Palm Court and Broomhouse Suite can be use for the ceremony and reception. The Broomhouse Suite offers you the option to use the terrace which overlooks the grounds, so gives a nice view out of the room for your reception. For weddings up to 100 guests you can use the Quadrangle Suite for your wedding breakfast and the light filled Terrace Room for your drinks reception. Both of these have direct access and use of the terrace overlooking the grounds and the River Thames.
The Hurlingham Club is a fantastic wedding venue for those looking to hold their wedding in beautiful surroundings with views over the Thames and vast gardens.
8. Dartmouth House
Is a Georgian Mansion, set in the heart of Mayfair and it offers a beautiful backdrop to your wedding with a beautiful courtyard evoking images of a French Chateaux.
The house is licensed to hold ceremonies from intimate to up to 100 people. The reception rooms can hold up to 150 guests and at the weekends the venue is exclusively yours meaning that you and your guests can enjoy this beautiful house at your leisure. The house's interiors, marble staircase and private courtyard is a truly quintessential London venue in the heart of Mayfair. ££-£££
Looking to book your perfect wedding day in London, get in touch!

Top Tips for Planning Your Wedding
Ready to kick start your wedding planning but unsure where to start? Download my top tips on how to begin planning for the wedding of your dreams.