Mini Moon Series: 3 days in Budapest
3 days in budapest what to do
Budapest is an ideal short-haul mini moon spot for those who love culture, history and gastronomic experiences.
Located either side of the Danube, Budapest, the capital city of Hungary is a great place for your client's next European City Break.
There is plenty to explore in this beautiful city, from its architectural buildings, such as the Hungarian Parliament Building or the Fisherman's Bastion, through to the thermal baths throughout the city.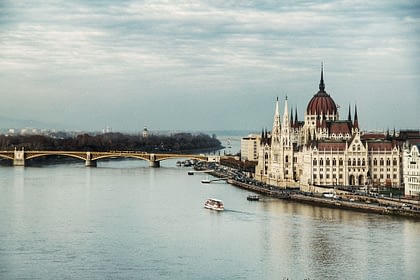 Budapest is an easy city to walk around in and I would recommend that you find a centrally located hotel to stay in. If you wish to stay a little further out, you can take the tram within the city, as tickets are easy to get from the tram stations.
As well as its architectural beauty, Budapest also offers the chance to sample different types of Hungarian food and wine. For those who want to taste some traditional Hungarian dishes there is the Central Market Hall, which was built at the end of the 19th Century and is the largest indoor market in Budapest. Here you can eat traditional dishes or buy some souvenirs to take home, such as paprika. For something a little quirkier, there are lots of ruins, bars and areas dotted throughout the city where you can pick up food from market stalls or try out the famous chimney cakes. Made from a sweet baked pastry which is covered in sugar and cooked over hot coals, the chimney cakes come in many flavours and colours; I had a rainbow coloured one when I was there!
For wine connoisseurs, Hungary offers many different varieties from around 22 regions. In Budapest there are plenty of places to sample the local wines, at wine bars and on tours. When I visited Budapest we spent a few hours at Cultivini, where you use a pre-paid card to purchase different glass sizes of the wines you wish to try.
Whilst I was in Budapest, my husband and I had dinner at the restaurant at Fisherman's Bastion and it is definitely worth it if you want a lovely meal out or to celebrate becoming Mr and Mrs. Both the food and wine were good, and there are musicians who occasionally walk around but are not intrusive. The views over the Danube and the Parliament building lit up at night were the perfect backdrop!
Known as the "City of Baths", Budapest has many thermal baths, so it is a must for anyone visiting the city. There are a number of baths from large complexes to smaller ones, so it depends on what sort of experience you're looking for. I visited the Gellért Baths, which is considered to be one of the most beautiful bathing destinations in the city. The pools range from 26°C (79°F) to 40°C (104°F), and you'll also find dry and steam saunas, treatment rooms, outside pools and sunbathing areas for the summer months. When you arrive, you are provided with an electronic wrist band that gives you access to the changing rooms, which you lock and can only open with your wrist band whilst you're in the baths. You are required to wear a swimming cap in some of the pools, so it is worth buying one before travelling or they can be purchased at the baths. Flip flops and a towel are another must.
If you are looking for culture, history, experiences, good food and wine then I can definitely recommend Budapest with its short flight time from London.

Top Tips for Planning Your Wedding
Ready to kick start your wedding planning but unsure where to start? Download my top tips on how to begin planning for the wedding of your dreams.